Looking for the best dryer vent hose for tight space? You're in the right place.
Washing your clothes at home instead of going to the laundromat can save you a ton of money. However, fitting the dryer vent hose in a small laundry room can be complicated. Fortunately, the best dryer vent hose for tight spaces can solve this problem without the complex installation.
This post will not only list down the best dryer vent hose for cramped washrooms but will also touch on things to consider before buying one. 
Why Do You Need a Trusty Dryer Vent Hose? 
A dryer vent hose is important in your laundry room because it eliminates wet air from the house that could mix with dangerous gases like carbon monoxide. Keeping your dryer vent clean and free from lint or clogs is also important to prevent fire. About 15,000 structure fires can be attributed to clothes dryers annually, according to the U.S. Fire Administration. 
Here are some of the best dryer vent hoses that you should consider if you want to maximize the space of your small laundry room. 
The iPower dryer vent hose is designed for dryers that have a slightly larger vent than standard. This hose is composed of three layers of robust aluminum with steel wire reinforcement incorporated in for added strength. It comes with a pair of standard 4-inch screw-down hose clamps and a flame-retardant coating that can withstand up to 185 °F. 
Furthermore, it can be extended anywhere between eight to 25 feet, depending on the model you get. The vent hose also comes with three-layer ducting consisting of rust-resistant wire helix and flame-resistant aluminum. 
If you want to shorten the hose, you can easily cut it using a standard wire cutter or a pair of metal snips. Aside from laundry rooms, the iPower vent hose can also be used in the bathroom, kitchen, grow tent, and greenhouse. 
Pros
Long lasting performance thanks to steel wire reinforcement
Wide temperature range of up to 85 ˚C
Flexible and allows mixing of inline fan together with the vent hose
Reasonably priced and available in multiple configurations
Cons
A bit tough to get the hose's ends to go over the pipes
The end section is a bit fragile and requires extra care when handling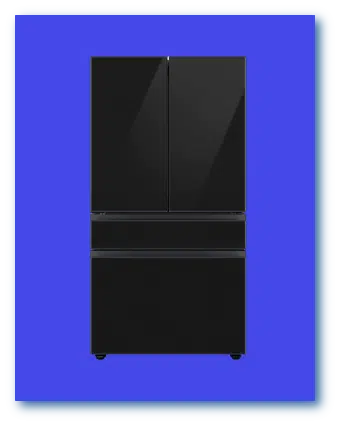 Stop Throwing Away $100 Every Month on Appliance Electricity Costs!
Download this cheat sheet to hack your monthly electric bill.
By subscribing, you agree to get emails from Home Appliance Hero. We respect your privacy and you can unsubscribe any time.
Among the ones in this list, the Deflecto vent house is one of the easiest to connect and install, thanks to its complete hook-up kit. The eight feet long semi-rigid aluminum hose requires no tape, clamps, or tools when installing. This item also includes one gasket, which fits most dryer brands. 
If you require a longer hose, you can link multiple connectors together. Its durable build contributes to its ability to withstand extreme temperatures. The duct is also quite flexible and can bend without snapping, even when placed in tight spaces. 
It also has a hooker-upper that protects the duct from being crushed by the dryer and prevents some operation problems from occurring. Connect one end of the duct to the dryer exhaust vent and attach it using a four-inch worm drive clamp to complete the installation. Then, fasten the duct's free end to the exhaust tailpipe with another four-inch worm-drive clamp.
Pros
It matches perfectly with most dryer models. 
The crafty design allows linking through multiple connectors to extend its length. 
Great for those who are on a tight budget. 
Easy to install, thanks to its complete setup kit. 
Cons
Flimsy duct ending that needs to be handled with care. 
Not for dryers that are too close to the back wall. 
Whirlpool has been a trusted brand of household appliances for decades. Their periscope-style dryer vent is designed to fit into the smallest of spaces. You can install it 2.5 inches from the wall. The item's beveled ends protect it from interfering with or damaging walls and flooring.
The dryer vent is made up of only two components that slide over each other, making any modification a breeze. When purchased, it includes a draw-band collar and a male snap-lock fitting, which facilitates easy installation. Moreover, you can adjust the dryer vent up to 18-inches. 
The periscope duct's smooth interior provides extremely minimal air resistance, increases dryer performance, and reduces lint buildup. The metal material is also resistant to crushing, making it a safer option for preventing and containing fires. When installing, make sure you have at least a clearance of three inches from the perpendicular wall. 
Pros
Its compact design saves a lot of space.
The snap-lock faster is compatible with most dryer brands.
Its periscope design avoids adding unnecessary gaps.
Less chance of lint build-up. 
Cons
When handled inappropriately, it can easily deform the item. 
Installation needs a bit of precision and time. 
Recommended Reading:
This supple aluminum dryer vent hose can stretch up to five feet and has a diameter of four inches. It has four layers of thickness made from a combination of steel wire, PVC film, and aluminum foil. 
Since it has PVC film, this hose has reduced noise and is light-proof. Furthermore, its air duct is also fire resistant and can prevent toxic gases from escaping when in high heat. It can withstand a temperature range of -30 to 150 °C.
The dryer vent hose is also easy to install and can be secured by tightening the screws as well as the clamps. Thanks to its flexibility, you can bend it to any angle required by your setup. You can also cut the ducting if you need a shorter hose. 
Pros
More affordable than other vent hoses in the market. 
It is sold in white, black, and gray colors.
Available in different sizes as large as 8 inches wide and 16 feet long. 
Very flexible while remaining frigid. 
Cons
The clasps are a bit difficult to use. 
May not fit some of the standard dryer exhaust. 
The STV-M Dryer Duct Hose is perfect for people who want a no-frills exhaust outlet in their home. It doesn't require any tools and can be installed in just a matter of minutes. One of the indicators that it has locked itself in the dryer is when you hear the snap. 
This layout does not need a clamp-like most of the products in the list. The hose has a plastic outer layer and a flexible rubber interior which gives that snug fit to the dryer. Other materials that comprised its layers include PVC and polypropylene. 
In terms of temperature range, this product can resist anywhere between 120 to 160 degrees Fahrenheit. This 4-foot snap-on hose utilizes a 90-degree elbow which you can attach to the wall. The elbow has three components– the seal ring, main body, and connector. 
Pros
The elbow doesn't have to touch the wall when installed. 
High-quality materials and durable components. 
The hose has a larger diameter and higher temperature rating  
Made in the USA.
Cons
Doesn't have a great fit with some dryer models. 
A bit more expensive than other items on this list. 
If you want premium ducting in your dryer vent hose, look no further than this product from AC Infinity. This coiled wire connector has four layers which are made of a thermoplastic tube, aluminum, and steel wire. 
The item is quite flexible and can be shortened or lengthened depending on your ideal setup. The 4-inch ducting stretches up to eight feet and is closed using stainless steel duct clamps. Using a Philips screwdriver, you can tighten the screws to lock the clamp in place. 
The black color and multiple layers ensure that it is lightproof. Meanwhile, the internal design of the hose provides maximum airflow and reduces CFM loss while maintaining its suppleness. Aside from dryer vents, this hose can also be used in tents, HVAC, and grow rooms. 
Pros
Available in multiple configurations, including an 8-inch diameter; 25 feet long hose.
Budget-friendly with a decent quality build.
Multiple layers allow it to have high-temperature resistance.
Very flexible and can bend depending on your setup. 
Cons
Does not easily fit some dryer models.
The hose may tear because of overextension.
The VIVOHOME 4-inch flexible dryer vent pipe is made of heavy-duty aluminum and then laminated with PET for added durability. Its robust construction and ease of installation make it a good choice for budget-conscious buyers. 
It's incredibly flexible, which makes working with it around bends and corners simple. The durable connectors easily slot onto vents and tighten for a strong connection. The three-layer flame-resistant hose can withstand temperatures between -22 and 266 °F.
Meanwhile, you can easily hold the ends in place using a pair of screw clamps. The VIVOHOME aluminum hose has both commercial and residential applications, thanks to its versatility. This vent hose is quite supple and can be shortened to just 13.5-inches when you want it to fit into small spaces. 
Pros
You can attach it to joints in minutes. 
The hose is compatible with frond-load and top-load models. 
The laminated aluminum foil makes it a bit durable. 
It comes with multiple layers of flame-resistant materials.
Cons
It will be difficult to fit into vents that are over four inches in diameter.
Slightly more expensive than most of the options on this list. 
This non-insulated dryer vent hose has aluminum foil ducting and is four inches in diameter. It can extend up to 10 feet and includes two clamps for securing both ends. Meanwhile, it has three-layer materials composed of aluminum foil, flame retardant coating, and PET. The hose is resistant to cuts, tears, and even cuts. 
Its steel-wire spiral structure has a helix design that preserves its shape while keeping it free from pinholes and runs. The hose is flexible enough to be arbitrarily bent as needed and does not require a rigid elbow to function.  
This product is available in aluminum, white, and gray colorways. Other configurations include six inches and eight inches in diameter. They also have a four-inch variant that's 16 feet long.  Omont is one of the few manufacturers that offer a one-year quality warranty. 
Pros
The hose is resistant to tearing, cuts and is quite robust. 
It has multiple layers of flame-resistant materials.
The manufacturer also included a one-year warranty. 
It comes with multiple configurations to match the size of your vent. 
Cons
Sizing may not be compatible with a lot of dryers
Slightly more expensive than the other options in this category. 
Appliance Pros non-insulated hose is another great option you should not miss for your vent connector. Its duct size is four inches, and the standard version is four feet long. This hose has a thick three-layer design composed of aluminum foil and heat-resistant materials. 
Meanwhile, its helix construction allows it to be flexible and a much better option than vinyl ducts. The item also comes with metal clamps that secure both ends of the hose. Additionally, the hose has a temperature resistance between -18 and 85 °C. 
Smart buyers can also appreciate that this item has a one-year limited warranty should anything happen to their units. Furthermore, installing this vent hose is much easier as it requires only minimal use of tools and does not need complex procedures like soldering. Appliance Pros also sell bundled tools related to vent hoses such as thermal fuse and pipe connectors. 
Pros
Multiple layers of rust and fire-resistant materials.
Easy to install with the use of a few basic tools.
Decent temperature resistance range.
The manufacturer also offers a limited one-year warranty.
Cons
Slightly heavier than other hoses, which might need support or braces.
The aluminum foil is a bit flimsy and easily mangled.
Last on our list is the simple yet effective dryer vent hose from a newcomer in this space– Kelaro. This vent connector is four-inch in diameter and is 10 feet long. Its outer layer is made of aluminum and is compatible with top load-dryers as well as their front-load counterpart. 
According to its manufacturer, they introduced this product to replace an inferior vinyl hose. Other iterations of this dryer vent hose include 20 feet aluminum and 20 feet PVC hose with the same helix design. The aluminum finish also ensures that it won't wear out or corrode easily. 
The main disadvantage of this product, though, is it's a bit on the heavy side, weighing 12 ounces. Depending on your dryer setup, you may need to use braces or other support mechanisms to secure this to your wall. 
Pros
The item is made from high-quality materials that won't rust easily. 
It has a decent temperature resistance. 
Mostly compatible with both front-loading and top-loading dryers
It has several variants and can be as long as 20 feet. 
Cons
Slightly more expensive than other items in its category. 
Much heavier than other hoses on the list. 
Things to Consider When Picking a Dryer Vent Hose
Before buying any of the recommended products we have on the list, there are some things you should first consider. After all, most households have varying dryer brands and setups that might require a different vent hose to optimize the space available. 
Duct Size
A lot of buyers make the mistake of not checking first the size of their vents before buying the vent hose. While the most common duct is four inches in diameter, some are slightly bigger or smaller than that.   If you don't want to be disappointed with your purchase, make sure that the duct size of the hose matches that of your dryer.  
Minimum and Maximum Length
Another thing that you should seriously consider is the length of the hose, both when it's folded and stretched. Taking this into consideration will ensure that you have plenty of margins to workaround should you encounter any issues, such as making it fit in a tight space. Consequently, you must first measure the distance between your dryer and hood opening to prevent any blowout. 
Your Dryer's Requirement
Most vent hoses are marketed for multi-purpose use. But be wary that some of them are not optimal to be used for dryers as they might not have the right material or design. As such, it's essential to first consult your dryer's user manual and find out the manufacturer's requirements for a vent hose. That way, you will lessen the chance of buying an incompatible product. 
Material and Design
Aluminum hoses are safer than their vinyl counterparts because they can withstand hotter temperatures. The hose must also be flexible enough that it can squeeze in on those tight spaces and be able to stretch out when needed. 
Price
Lastly, you need to consult your budget, whether it's right there in your alley. The prices of vent hose vary greatly from a few dozen bucks to even more than three times that amount. Moreover, you should also make sure that if you are buying the more expensive models, they should have at least a warranty. 
Conclusion
It's important to choose the best dryer vent hose for your home because your safety is also at stake. More than a way to efficiently manage the heat exhaust and other tiny particles, a proper hose can also prevent fires from happening in your home.  
Moreover, it's equally vital that you use a hose that can be hooked up easily and securely as you work around those tight spaces. Cleaning your dryer vent every once in a while also prevents other issues while ensuring the efficiency of your dryer.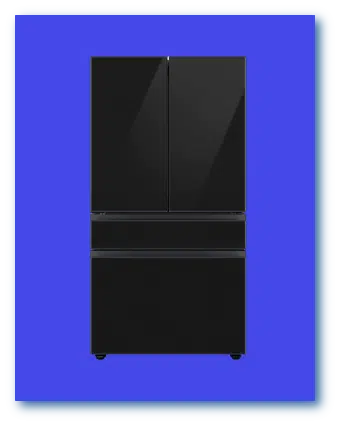 Stop Throwing Away $100 Every Month on Appliance Electricity Costs!
Download this cheat sheet to hack your monthly electric bill.
By subscribing, you agree to get emails from Home Appliance Hero. We respect your privacy and you can unsubscribe any time.