The rise of "smart" devices has been monumental over the last decade. As a result, our homes are becoming smarter and more efficient than ever. Even the most basic home appliances can transform into functional and convenient items thanks to advances in technology. We are always on the lookout for interesting household appliances and tools to make life more convenient. That is why we cataloged this list of 10 cool household gadgets and appliances, which you buy on directly on Amazon. From the kitchen to the shower, check out these products designed to help you improve your home and streamline your daily routine.
Kasa Smart Home Wi-Fi Outlet
With the Kasa Smart Home Wifi Outlet, your house can transform into a center of efficiency. Thanks to its connectivity with Amazon Alexa and Google Assistant, you can easily control your devices from any location using your smartphone or voice commands. Create routine-specific timetables, keep an eye on your energy usage, and group devices for concurrent use. This smart plug adds simplicity and intelligence to your daily life while saving energy and improving your home automation experience thanks to its small size and simple setup. Discover the benefits of seamless management and increased effectiveness by upgrading your environment right away.
Linda's Essentials Stove Gap Covers
Increase the functionality of your kitchen with Linda's Essentials Silicone Gap Cover Set. These high-quality silicone gap covers are made to bridge gaps between your stove and counters invisibly, preventing spills, liquids, and other debris from getting into awkward places. These covers, which are made of high-quality, heat-resistant cloth, also work well as a barrier against spills and splatters, simplifying cleanup. They are simple to set up and maintain, adding a modern and useful accent to your kitchen while keeping it immaculately organized. By adding this essential item to your kitchen, you may enjoy the ease of a spotless cooking area.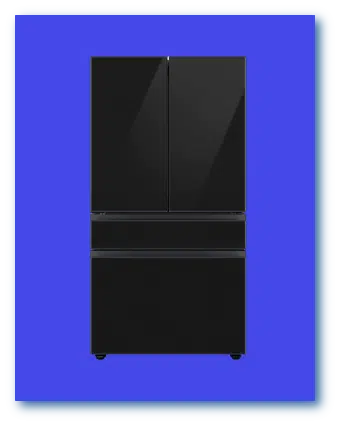 Stop Throwing Away $100 Every Month on Appliance Electricity Costs!
Download this cheat sheet to hack your monthly electric bill.
By subscribing, you agree to get emails from Home Appliance Hero. We respect your privacy and you can unsubscribe any time.
Imprese Microwave Steam Cleaner
The Microwave Steam Cleaner makes cleaning your microwave simple. This inventive and useful tool uses the power of steam to quickly and easily remove tough food residue and splatters. Simply put the cleaner in your microwave, add water and vinegar, and watch the magic unfold. The outcome? a microwave that requires little to no cleaning and is odor-free. Say goodbye to the bother of scraping and scrubbing and yes to a quicker, more effective approach to keep the most-used equipment in your kitchen clean. With the help of this crucial addition to your cleaning regimen, cleaning the microwave will be a snap.
Touchless Trash Can
The iTouchless SensorCan Touchless Trash Can will modernize your kitchen. With a sleek and contemporary design that opens with the simple wave of your hand, this smart trash can makes disposing of waste easy and hygienic. It has a cutting-edge odor-absorbing filter that collects and eliminates bad odors to keep the air fresh and welcoming. It is the ideal complement to any home thanks to its generous 13-gallon capacity and effective, noise-free operation. With this cutting-edge and fashionable touchless garbage can, you can streamline your daily routine and improve your sanitary standards.
KOHLER Bluetooth Shower Head
Utilize the Showerhead Bluetooth Speaker to have a revitalizing shower. This clever gadget mixes the fun of a strong showerhead with the captivating enjoyment of music. With a Bluetooth speaker built in, you can easily connect your smartphone or tablet to stream your preferred music. You can carry your music everywhere you go thanks to the portable design and rechargeable battery. This showerhead Bluetooth speaker turns your bathroom into a private haven of relaxation and music thanks to its stylish chrome finish and multipurpose functionality. It adds a touch of elegance and entertainment to your daily routine.
roborock Robot Vacuum
Try out the Roborock S7 Self-Emptying Robot Vacuum to see how cleaning will be done in the future without effort. This cutting-edge cleaning tool offers unmatched ease and cutting-edge technology. The vacuum can automatically empty its dustbin after each cleaning session thanks to its inventive self-emptying base, guaranteeing you may enjoy weeks of hands-free cleaning without interruption. It navigates your house with accuracy, avoiding obstructions, and optimizing cleaning paths thanks to its precision LiDAR navigation and multi-level mapping capabilities. Pet hair, grime, and debris are easily removed by the strong suction and flexible cleaning modes. With the Roborock S7, you can improve house upkeep and enjoy a cleaner, more pleasant home without doing any work.
LED Bathroom Mirror
With the Amorho LED Bathroom Mirror, you can boost your everyday grooming routine. This gorgeous and useful mirror skillfully blends modern style with cutting-edge technology. The frameless, shatter-proof design oozes contemporary elegance, and the integrated front-lit LED lighting offers the ideal amount of illumination for shaving, applying cosmetics, and styling your hair. You may change the brightness with the simple touch sensor switch to your liking. The Amorho LED Bathroom Mirror provides a clear, well-lit reflection, transforming your bathroom into a well-appointed haven of beauty and usefulness whether you're getting ready for the day or resting in the evening.
Foldable Electric Kettle
The HYTRIC Electric Foldable Kettle will provide you with the ultimate in convenience. This cutting-edge kettle delivers unsurpassed adaptability and mobility and was created to fit your mobile lifestyle. It can effortlessly change from a compact travel companion to a full-size kettle with a 0.6L capacity thanks to its foldable construction. It quickly boils water thanks to its rapid heating technology, making it ideal for a speedy cup of tea, coffee, or even hasty meals. The safe operation and simplicity are guaranteed by the clear touch control and automatic shut-off. The HYTRIC Foldable Kettle is your best option for quick, space-efficient boiling, whether you're at home or on the go.
Motorized Blackout Curtains
With the Graywind Motorized Blackout Curtain, elevate your living environment. This ground-breaking curtain transforms your house with style and convenience by expertly fusing aesthetics with automation. You can easily alter the amount of natural light and privacy with a single touch. This is thanks to its motorized design and intelligent remote control. The blackout fabric guarantees the best energy efficiency and room darkening. This makes it ideal for bedrooms, media rooms, and other areas where light control is crucial. With the Graywind Motorized Blackout Curtain, you can modernize your home's interior design while enjoying a seamless fusion of technology and style that improves your comfort and mood.
Automated Pot Stirrer
The StirMATE Automatic Pot Stirrer is your ideal kitchen partner, enabling you to unleash culinary accuracy. By providing hands-free, variable-speed stirring for your pots and pans, this clever gadget revolutionizes cooking. Stir soups, sauces, and stews evenly and consistently due to the self-adjusting mechanism's ability to respond to varying pot sizes. By enhancing tastes and avoiding burning, its powerful motor and adjustable speed settings expertly simulate the action of an experienced cook. With the StirMATE Automatic Pot Stirrer, you can say good-bye to tedious stirring. Say hello to culinary ease on your way to better cooking outcomes and unparalleled efficiency.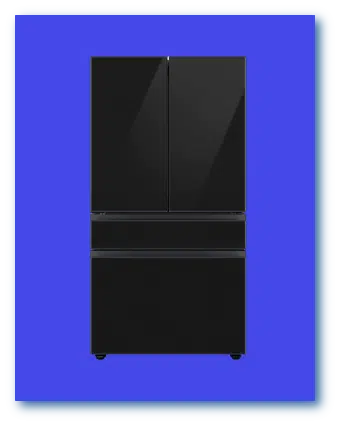 Stop Throwing Away $100 Every Month on Appliance Electricity Costs!
Download this cheat sheet to hack your monthly electric bill.
By subscribing, you agree to get emails from Home Appliance Hero. We respect your privacy and you can unsubscribe any time.