Washing machine hoses are often the last piece of equipment that people worry about their washers. However, having the best washing machine hose can help clean your clothes while keeping the entire run smoothly. 
While they are easily replaceable and don't cost much, you must get a suitable washing machine hose for many reasons. An incompatible hose, for example, may cause a leak and can even burst due to high pressure. 
Washing machine hoses need to be replaced every five to seven years. Failure to return a hose can result in water leakage or a hose break, resulting in substantial water damage to your home. 
Checking crimping and punctures that can lead to leaks is an essential home maintenance task. The washing machine hoses in this list are built to last many years before needing replacement. This list will discuss some of the best washing machine hoses that work impressively with most washers on the market. 
Quick Take:
These stainless steel hoses from K&J are six-foot-long and can be used interchangeably for hot or cold water. It's burst-proof thanks to its braided design, which has high tensile strength that can handle extreme pressures of up to 125 psi. 
It has been color-coded with red for hot water and blue for cold water. This feature can ensure that you won't get confused between the two hoses. Furthermore, these hoses are easy to install and only require simple pliers or a small wrench. 
The hoses have ¾-inch NPT connections on both ends and can fit most supply taps and washing machines. Meanwhile, the internal structure of the hose is made of flexible rubber for maximum flexibility. It also includes anti-rust and anti-corrosion coatings, so you won't have to worry about rust or corrosion.
Despite its numerous outstanding features, these K&J Washing Machine Hoses remain reasonably priced. This pair of hoses are also relatively lightweight at just 1.74 pounds combined. Overall, this product is perfect for both commercial and residential applications. 
Pros
Reasonably priced and lightweight
Easy to install using simple tools
Fits on most water supply and taps
Rust-resistant cover and flexible body
Cons 
It does not have inlet screens on one end
Less noticeable color markings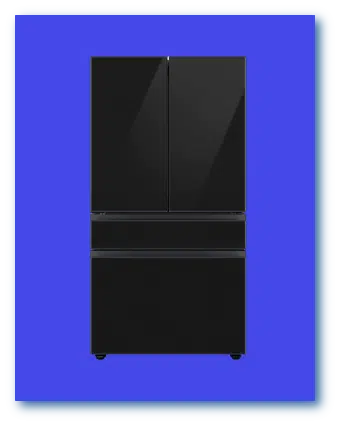 Stop Throwing Away $100 Every Month on Appliance Electricity Costs!
Download this cheat sheet to hack your monthly electric bill.
By subscribing, you agree to get emails from Home Appliance Hero. We respect your privacy and you can unsubscribe any time.
This pair of washing machine hoses are both flexible and robust. It has a PVC core and a stainless steel outer layer. Its wide opening allows faster water transfer to your washing machine by up to 50-percent compared to its rivals. 
Like other premium brands in this space, their hoses are also coded with blue for cold water and red for hot water. The length of the house varies, ranging from four, six, eight, and 12 feet. It also comes with a 90-degree elbow, so it can easily change the direction of the flow of water while saving a bit of space. 
Furthermore, its manufacturer also added a five-year warranty if it gets damaged. The product is lead-free and is Uniform Plumbing Code (UPC) certified. The stainless steel coat has a Grade 304 rating which is known for its corrosion resistance.   
The hoses also have a temperature resistance of 15 to 158 degrees Fahrenheit. It is lightweight at only 1.39 pounds for the pair.  
Pros
Faster displacement because of more comprehensive core
Available in different lengths of up to 12 feet
Compliant to building standards such as UPC
Relatively high-temperature resistance
Cons
Aligning the threads can be quite tricky
Less durable than its competitors
The Certified Stainless Steel Hose is manufactured in the United States and adheres to the highest quality requirements. The hose has stainless steel couplings for more secure connections. For a firmer grip, its stems are strengthened with brass.
According to its manufacturer, it can refill roughly 50% faster than other hoses, allowing you to have a ready machine to wash your clothing quickly.
Meanwhile, the outer braid is made of stainless steel and can endure punctures, kinking, and crimping. The hose can be used to deliver both cold and hot water to your washing machine. Its corrosion resistance makes it long-lasting and prevents bursting and cracking.
Both ends of the hose have a ¾ -inch female garden hose connector. On the exterior surface is a clear vinyl that covers the PVC inner core tube woven with polyester. This design boosts the hose's strength and allows it to bear immense pressure.
Pros
Significant displacement and can refill the washer faster
Made in the United States and has superb quality
Corrosion-resistant cover and components
Able to withstand immense water pressure
Cons
Less noticeable color markings
Requires an extra step or two during installation
Shark Industrial takes its products seriously, especially when it comes to warranty. These stainless steel washer hoses come with a class-best ten years warranty. It's also compliant with industry standards such as NSF/ANSI 61,372, making it ideal for contractor work. 
Each hose has two layers of reinforced PVC core, and in between, they are braided nylon. Meanwhile, the outer cover comprises 304 stainless steel, which allows it to last longer than most of its competitors. This type of steel is more resistant to burst and corrosion. 
Its ¾-inch connector and the 90-degree elbow fit most washing machine models on the market. The unit also has a Female Threaded Graden Hose working for easy installation into your home's water supply line. 
According to its manufacturer, this hose has a temperature range between -40 and 210 degrees Fahrenheit. Meanwhile, its pressure resistance is rated at 290 psi. It weighs 1.85 pounds, which is on the lighter side.   
Pros
Impressive temperature range
Lightweight and easy to install
Most prolonged warranty period among the bunch
Compliant with multiple industry standards
Cons
Thinner core layers
It may not fit on some washing machine brands
A lot of the top washing machine hoses in this list are made from stainless steel. However, one of the few rubber hoses that made into the list came from Appliance Pros. This pair of six-foot PVC coated tubing connects to any standard washing machine and water supply vent.
According to its manufacturer, it will take 1500 psi of pressure for this hose to burst. The hoses' entire body is also color-coded with the usual red, and blue designation discussed earlier. It's on the average length of six feet, which is what most households usually need. 
The hose is also easy to install using only the most essential tools such as pliers. It's also made from commercial-grade materials, which makes them last longer. Additionally, the plastic coating makes it insulated and safe to use even in wet areas of your house. 
Appliance Pros also provided a one-year limited warranty with this item. Overall, it's one of the best washing machine hoses for those who don't want to repair or replace their washer now and then. 
Pros
Highly functional multi-layer design
Easy to install using very few tools
Almost bust proof and high-temperature resistance 
It fits most water supply and washer
Cons
Limited one year warranty period
Not as durable as their stainless steel counterpart
Another PVC-coated washing machine hose that comes with high recommendation is this unique item from Hippohose. This pair of hoses are available in four feet and six feet variants, both of which have a 90-degree elbow. It's also AB 1953 and UPC compliant.
The connector has a universal fit to most washing machine models from major brands. The hose is also color-coded to distinguish which is for hot or cold water. According to its manufacturer, these hoses are virtually burst-proof and have a maximum pressure resistance of 1,500 psi.  
It also has washer inserts for easier installation, both in residential and commercial properties. Hippohose also threw in a five-year warranty that covers even the nipples, ferrules, and nuts. The pair of hoses weigh 1.74 pounds, which are a bit lighter than the average hose you have at home. 
Pros
Almost burst-proof thanks to high-pressure tolerance
Lightweight and easy to install
The warranty period covers a lot of its parts
It comes with a 90-degree elbow and color-coded
Cons
Not as durable as their stainless steel rival
The elbow is pretty tricky to align
Drain X is one of the newer names in this category, but they have some impressive products to offer, including this pair of washer hoses. The pack includes two hoses, each for hot and cold water. It's also color-coded based on its usage with the typical red and blue. 
The stainless steel coated hose is available in four, six, and 12 feet variants. The core of the house has multiple layers of flexible materials. This hose is compatible with many water supply lines and other household appliances that need water other than a washing machine. Its connector has ¾-inch National Pipe Tapered threads, which facilitates easy installation.    
This braided stainless steel hose weighs 3.29 pounds. However, this item has a limited warranty period of just one year. Its color markings are also not that noticeable. 
Pros
Suitable for cold and hot water
Almost burst-proof thanks to its 1,500 max pressure rating
Compatible with most washers and tap sources
Available in three lengths depending on your home setup
Cons
Limited one year warranty period
Not as durable as the other brands on this list
If you want a budget-friendly alternative for your washer, this pair of hoses is right for you. The black rubber hoses are six feet long and are thicker than most items on this list. The hose fits through most household water supplies and is excellent for small laundry rooms.
Meanwhile, most of its metallic parts, such as the ferrules, nuts, and nipples, are corrosion-resistant. The connector universally fits every washer with its ¾-inch diameter. Additionally, these hoses have a temperature range of 20 to 190 degrees Fahrenheit. 
The TT Flex washer hose has a pressure rating of 200 psi (800 psi burst rating) and is compliant with certifications such as the AB-1953. It's also UPC certified and has an extended warranty period of 10 years. It weighs 15.2 ounces and also has polyester components. 
However, one of the issues that most reviewers complained about is that some of its components break down quickly. As such, you need to be very careful when installing this hose. 
Pros
Budget-friendly and still of decent quality
Compliant with a lot of industry standards
Decent temperature resistance
A long warranty period of 10 years
Cons
Some components are a bit flimsy
Not as durable as stainless steel hoses
Another popular choice among savvy homeowners, this IKENIUP washer hose presents a perfect balance in terms of functionality and price. The pair of hoses each has a length of six feet and has 90-degree elbows. They are also quite flexible and can fit even in small laundry rooms. 
The ¾-inch FGH connectors can easily be connected to any water supply line in your home. Much like other stainless steel hoses, it's also color-coded to ensure you know which one is for cold or hot water. The hoses have a burst rating of up to 1,500 psi. 
Moreover, the hoses are ergonomically designed to deliver water faster and ensure that they can further cut the washing time. The manufacturer also offers a six-year warranty which covers parts such as nipple, ferrules, and nuts. 
This pair of hoses weigh 10.6 ounces. Additionally, the braided metal finish also has stains of blue or red to indicate what type of water it's used for. It has a warranty period of six years.     
Pros
Non-toxic PVC core with the right amount of thickness
Chrome-plated brass connector
Durable braided stainless steel cover
Can handle hot and cold water
Cons
Less flexible than other items on this list
Requires a few tools when installing
Completing the list of the best washing machine hose is the WSBoss tubing. This six-foot-long drain hose has a corrugated washer design with a clamp that fits most washers. It also comes with a 90-degree elbow to redirect the flow of water. 
The WSBoss Corrugated Washer Hose is made from industrial grade polypropylene which allows it to retain its original shape even under extreme pressure. This unique design ensures unobstructed draining. Moreover, its design minimizes the chance of pinching, blocking, leaking, and kinking. 
This washer hose also has a thick-walled core that promotes arbitrary bending while still retaining its flexibility. The stainless steel hose clamp allows an easy plug-and-play installation. Moreover, the hose has a larger 1.26-inch core diameter than most items on this list, equating to a larger displacement.   
Finally, it's the most affordable product on our list. However, it does not have any warranty. Additionally, it works only for cold water with some limitations when dealing with hot water. It weighs 7.2 ounces, and it's coated in gray color. 
Pros
A larger core diameter facilitates faster water transfer
Less chance of obstruction because of its corrugated design
Its clamp fits on most washer models from popular brands
Budget-friendly alternative with decent quality
Cons
Less flexible than some of its rivals
Can only handle cold or lukewarm water
Recommended Reading:
Things to Consider Before Buying a Washing Machine Hose
It's all too simple to grab the first washing machine hose you come across, but it's critical to assess all of your options as with any product. When it comes to washing machine hoses, here are a few things you should first look into before putting that item in your cart. 
Length: Ensure that the hose is no shorter than the distance between the water supply and your washing machine. To be on the safer side, check the user manual of the washing machine to know its drain hose height. 
Material: Washing machine hoses are made of different materials such as plastic, which is the most affordable option. You can also choose synthetic rubber hoses, which are known for their flexibility. Finally, there's the stainless steel hose which is incredibly durable. 
Temperature: Some hose materials are better for cold water washing, and others are better for warm water washing. Hence, it would be best to make sure that the hose you are using meets the requirement of what you regularly use it for. 
Anti-Rust: Because washing machine hoses are exposed to a damp environment, they might easily catch rust. If you want your hose to last longer, make sure they have anti-corrosive features. 
Value for Money: While you spend a few dollars on these hoses, make sure that you are getting your money's worth. Don't just buy it because it's cheap, but instead purchase the product which ticks most of your washer's requirements. 
Everything We Recommend
Final Thoughts
Purchasing the best washing machine hose that best fits your washer is vital if you want to prolong the lifespan of the latter. As such, you must spend a few minutes doing your diligence and research the best options that fit your budget.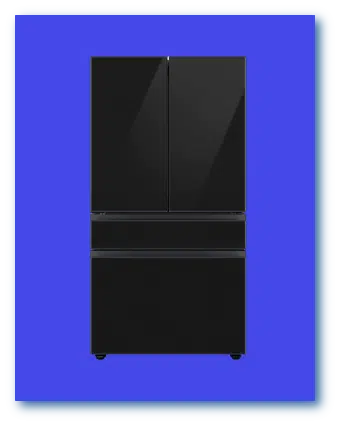 Stop Throwing Away $100 Every Month on Appliance Electricity Costs!
Download this cheat sheet to hack your monthly electric bill.
By subscribing, you agree to get emails from Home Appliance Hero. We respect your privacy and you can unsubscribe any time.