Making espresso from home can really save you money—especially if you purchase one of these best espresso machines under $100.

Below we'll discuss:

The top 4 best espresso machines under $100
The difference between coffee and espresso machines
The 3 different types of espresso machines
How espresso machines work
My reviews of the top 4 espresso machines on the market today
Our Top 4 Espresso Machines under $100
What Are Espresso Machines?
Espresso machines are different than coffee machines. Of course, the obvious differentiator is that the former makes espresso shots; the latter, coffees.
But what exactly does that mean? What is the difference between espresso and coffee? After all, they're both drinks made from coffee beans.
Espresso is very thick and also contains a lot of caffeine. It takes a different process to make it, hence the different appliances.
In addition, coffee is more often drank on its own, while espressos are often added to other coffees. Cappuccinos and lattes, among others, all contain espresso within them.
Espresso shots have three parts. From top to bottom, they are the heart, the body, and the crema. Their coloration ranges from dark brown to cream in that same order, and they each have their own function within the shot.
What Are The Different Types of Espresso Machines?
There are three different types of espresso machines. Each has its pros and cons, as I'll explain below.
Steam-driven espresso machines boil water to create steam, which then creates pressure and moves the water through the coffee. They're cheap and easy to use, but don't create a lot of pressure and use very hot water; hence the quality of the espresso shot is reduced.
Lever-driven espresso machines require you to press a lever to make your espresso shot. The great thing about this is the control it gives you, especially if you're someone who likes to experiment with your coffee. However, they take effort and are more difficult to find on the market due to the inconvenience they cause to most users.
Pump-driven espresso machines are the most common type used, especially in professional settings. The automated varieties are very consistent, which is helpful for bustling coffee shops, or even when you just want a simple espresso in your home with the same results every time. The downside to pump-driven machines is that they are more expensive.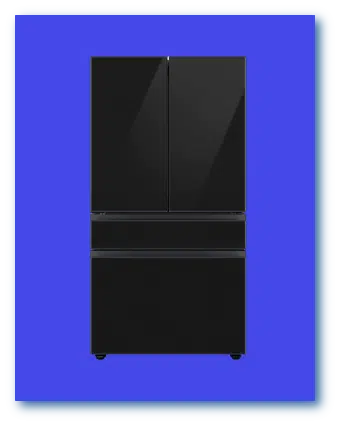 Stop Throwing Away $100 Every Month on Appliance Electricity Costs!
Download this cheat sheet to hack your monthly electric bill.
By subscribing, you agree to get emails from Home Appliance Hero. We respect your privacy and you can unsubscribe any time.
How Do Espresso Machines Work?
Espresso machines use pressure to move heated water through finely-ground coffee beans, which results in a thick, caffeine-concentrated espresso shot.
For the best espresso shot, the machine must create 9 bars of pressure. Temperature is also important as, if the beans are too hot, you run the risk of over-extraction. This can negatively impact the taste of your espresso.
What Do You Look For In The Best Espresso Machines?
There are several factors that should impact your decision when buying an espresso machine. They include:
How strong you like your coffee
How easy the appliance is to use
The price of the machine
Extra functions
Much of this is down to personal preference, so it's helpful to know your own tastes, likes, and dislikes before buying.
For example, a machine that brews the best strong espresso shot may not be of use to you if you don't like your espresso shots to be too strong. Even though it's the highest quality out there, it still won't be for you.
Budget is another huge factor, but luckily I've kept the price down while considering today's products of choice.
Best Espresso Machines Under $100 Reviewed
Bonsenkitchen 15 Bar Espresso Machine (Top Pick)
The Bonsenkitchen 15 bar espresso machine is my top pick under $100. It doubles as a coffee machine, saving you money and space in your home as you won't need a second appliance. It also has several removal parts for easy cleaning. At 15 bars of maximum pressure, it's more than capable of providing you with a quality espresso shot. 
Pros
Exerts up to 15 bars of pressure
Has 2 adjustable temperature settings
Doubles as a coffee machine
Cons
Can be quite noisy
May be difficult to use for those new to coffee or espresso-making
Boly Espresso Machine 1-4 Cup Expresso Maker (Best Budget Option)
The Boly espresso maker is the best budget option I've found on the market. It serves as an espresso and cappuccino machine, and I like that it's tiny and takes up minimal space in a cabinet or on a countertop. However, this does mean a small water tank as well. This machine can brew 4 cups of espresso at once, which will probably work just fine in the average household. 
Pros
Simple to use
Easy to clean
Cons
Only 3.5 bars of pressure
Smaller water tank
Gevi Espresso Machine 15 Bar
The Gevi espresso machine makes a quality end product for the price. It features a 1.5 liter removable water tank and 360 degree rotating froth wand. With 15 bars of pressure, your espresso flavor will be maximized. Additionally, this espresso machine is versatile. Aside from espresso, you can make lattes, cappuccinos, mochas, and much more.
Pros
Great quality
Versatility
Easy to use
Cons
Larger machine will take up more counterspace
ChefWave Mini Espresso Machine
Last, but certainly not least on our list is the ChefWave mini espresso machine. This product makes serving espresso easy! It comes with two double-walled espresso glasses as well as a 40-pod capsule holder. The ChefWave mini is compatible with Nespresso pods. The company also offers a 12-month failsafe warranty.
Pros
20 bar pressure
Quick and easy
Compact and lightweight
Cons
Recommended >> Best Indoor Grill
Everything We Recommend
Final Thoughts On Espresso Machines Under $100
Espresso machines under $100 can be hard to come by, and you typically can't expect professional quality espressos at this price. However, if you're trying to cut down on your weekly coffee expenses and learn a new hobby along the way, one of these espresso machines may fit perfectly in your household.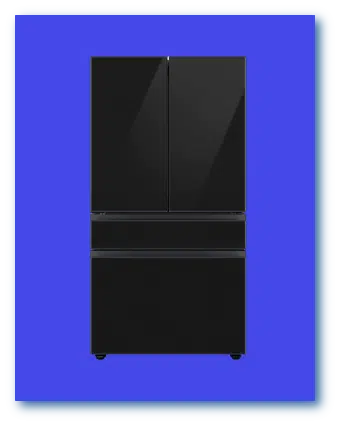 Stop Throwing Away $100 Every Month on Appliance Electricity Costs!
Download this cheat sheet to hack your monthly electric bill.
By subscribing, you agree to get emails from Home Appliance Hero. We respect your privacy and you can unsubscribe any time.