Whether you're celebrating a special occasion or simply looking for an excuse to have fun, hosting a barbecue party is a perfect way to spend time with family and friends. But if it's suddenly raining or it's too hot to spend time outdoors, then you will have no choice but to cancel and reschedule the party. This turn of events might be disappointing, especially if everyone's looking forward to it and you already have all the ingredients ready.
But what if there's still a way for you to throw a get-together and feed everyone with mouth-watering delicacies and barbecues? With an indoor grill griddle combo, you will be able to enjoy smokey steaks, burgers, chickens, and even make sumptuous breakfast like pancakes, bacon, and eggs. This versatile kitchen appliance is such a worthy investment for anyone who finds joy in cooking. But with plenty of brands, types, shapes, and sizes, what is the best indoor grill griddle combo in the market?
Top 7 Picks At a Glance
If you're looking for the ultimate versatility all within a single kitchen appliance, this highly rated and popular device will be a great investment. The Cuisinart Electric Griddler has a total of five cooking options, including a panini press, contact grill, full grill, full griddle, and half-grill-half-griddle. Thanks to its removable and reversible plates, you can easily switch between the griddle or grill, depending on your preference.
For complete control over your food preparation, this grill and griddle combo features user-friendly digital controls. You will be able to adjust the temperatures between 175 to 450 degrees and even set the timer for more precise cooking. This unit also comes with an LCD screen that displays the temperature, timer, and function selected.
This kitchen device has a stainless steel top cover, handlebar, and control panel for durability. With its sleek and contemporary design, this grill and griddle combo will also be easy to store and fits well in any kitchen. Since the cooking plates are nonstick and dishwasher-safe, you also won't have a hard time cleaning up after each use.
Key features:
5-in-1 cooking options
LCD Screen
Digital controls
Measures 8.75 x 16 x 13.75 inches
Weighs 5.14 kilograms
Pros:
It has a compact design, making it suitable for indoor, outdoor, and road trip use.
The device offers precise temperature control.
The unit comes with dishwasher-safe cooking plates and a dishwasher-safe scraping tool for hassle-free cleaning.
It's easy to store.
Cons:
Cooking plates may not be as durable as competitors since a non-stick coating is known to diminish over time.
It's not suitable for large groups since the unit is small.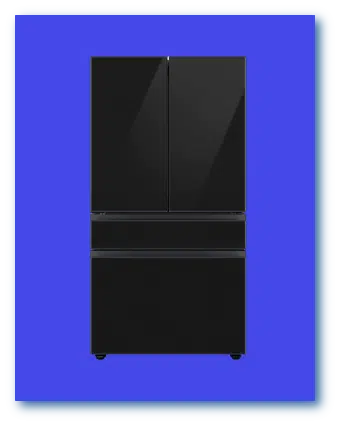 Stop Throwing Away $100 Every Month on Appliance Electricity Costs!
Download this cheat sheet to hack your monthly electric bill.
By subscribing, you agree to get emails from Home Appliance Hero. We respect your privacy and you can unsubscribe any time.
Cuisinart is known for its top-quality kitchen appliances and cookware. That's why another grill griddle combo from this brand managed to land on this list. Like the unit mentioned above, Cuisinart GR-4NP1 5-in-1 Griddler also offers several cooking options. Not only does it work as a grill and griddle, but you can also turn it into a panini press as well.
This device gives you full versatility so you can cook pancakes, grill steak, and do it all. Given its compact design, you will be able to display this on your countertop without hogging all of the space. But if you would rather keep it stored away, rest assured that this kitchen appliance can fit in your pantry or cupboard.
It's well-designed and features brushed, stainless steel housing, which means it's sturdy and will look brand new for years to come. Hassle-free cleaning is guaranteed with this grill griddle combo since the cooking plates are removable, dishwasher-safe, and have a non-stick coating. Unlike the other Cuisinart model, this unit uses three adjustable dials to control the temperature and function. It also uses red and green indicator lights to signal when the device finally reached the desired temperature.
Key features:
5-in-1 cooking options
Simple dial controls
Measures 13.5 x 11.5 x 7.12 inches
Weighs 3.62 kilograms
Pros:
It has non-stick cooking plates that are removable and reversible for easy use and clean-up.
The simple dials make it less complicated.
This grill and griddle combo heats up quickly.
You can adjust the temperature from 0 to 425 Fahrenheit.
Cons:
It has a narrow, dripping passage.
There is also no tilt to get the grease falling evenly towards the drip opening. Grease may collect in one corner and ooze out over the side.
Recommended Reading
Another brand that delivers quality home appliances is Hamilton Beach, and its 3-in-1 Indoor  Grill and Electric Griddle Combo promise to produce restaurant-style steaks and burgers. If you're planning on hosting a barbecue party for a large crowd, the best grill griddle combo to pick is this electric kitchen appliance. With a large cooking surface area of 180 square inches, you can cook for up to 8 servings at a time.
This grill griddle combo will save you time and energy. The versatile unit comes with a reversible plate with a full independent grill and griddle surfaces on each side. Unlike the other options in this list, you can cook several servings of pancake and grill burgers at the same time. Since Hamilton is one of the top sources for quality kitchen appliances, you can guarantee that this product is crafted from safe and sturdy aluminum.
The PFOA-free non-stick cooking plates ensure you and your family are safe after each use. Plus, they are removable and dishwasher-safe for easy cleaning. There is also a central grease channel with a removable tray underneath to keep the flavor in and the fat out.
Key features:
3-in-1 cooking option for a full griddle, full grill, and half-grill-half-griddle
Two independent grill and griddle cooking plates
Measures 12.51 x 23 x 6.71 inches
Weighs 3.62 kilograms
Pros:
It boasts of a spacious surface area that can cook up to 8 servings at a time.
This grill griddle combo product is built using durable aluminum.
The cooking plates are detachable and grease-free.
The non-stick coating is PFOA-free.
It's easy to clean.
Cons:
It may take a while to heat up to your desired temperature.
Since the grease drip system doesn't work properly, the grease often spills over the edge and falls under the tray.
Another great grill griddle combo option for hosting large parties is Deik Electric Griddle. With an impressive product dimension of 20.6 x 11.02 x 3.3 inches, the cooking surface of this device is large enough to prepare food that serves 4 to 6 people at once. The best part about this is that it's surprisingly lightweight. Although Deik Electric Griddle is designed for primarily indoor use, you can also use it for some outdoor fun.
The portable design makes it perfect for camping, caravanning, and self-catering holidays. Since it's light and handy, it doesn't take up much space and can fit just about anywhere. This grill griddle combo also has a desk surface protection design, so you don't have to worry about your tabletops getting damaged when cooking.
The non-stick cooking plate features a tilted design and includes a removable drip tray with two grease channels for easy cleaning. Unlike the other grill griddle combo options, the cooking plate of this product isn't removable and reversible. Instead, the surface features a smooth side and a textured side for grill and griddle use. There's a 5-level adjustable thermostat, so you can easily keep the temperature at the desired level.
Key features:
Double cooking zone
5-level temperature control
Measures 20.6 x 11.02 x 3.3 inches
Weighs 1.27 kilograms
Pros:
It boasts of an efficient heating system that guarantees constant temperature, even heating, and no scorching.
The product has a large surface area for cooking, serving 4 to 6 people at once.
The cooking plate is tilted and has a removable grease drip tray.
It's portable, lightweight, and great for outdoor use.
Cons:
Since it's a double cooking zone, the grill and griddle surface area on this device is smaller than the other products.
The cooking plate doesn't come off, so it can be a bit difficult to clean.
If you've ever been to those Korean barbecue restaurants, then you know how annoying it is to have hot oil splatter over you while cooking. Nothing ruins a nice meal than suffering from those oil burns. For an excellent tabletop dining experience, consider investing in Secura Smokeless Indoor Grill Electric Griddle. One of the best things about this product is that it has a removable glass lid.
Not only does this protect you against oil splatter, but it also retains heat even when the device is turned off. Unlike the other grill griddle options in this list, the handle and housing of the Secura Smokeless Indoor Grill Electric Griddle are cool to touch and won't burn your hands. There are no other options more suited for tabletop dining than this grill griddle combo.
Another feature that's impressive about this is the 180 square inches of non-stick cooking surface. Not only does it save you cooking time, but it also allows easy movement of food as you grill or cook. Plus, the removable cooking plate and drip tray make it easy to clean and save you cabinet space.
Key features:
Removable glass lid with latch
Reversible cooking plate
Measures 22.5 x 5.25 x 15.5 inches
Weighs 6.16 kilograms
Pros:
It features cool-touch handles and covering for extra safety measures.
This grill griddle combo features a large non-stick cooking area.
It includes a large removable drip tray so that you can cook continuously.
You are guaranteed a 1-year warranty when you purchase this kitchen appliance.
The reversible cooking plates can be removed for easy cleaning.
It operates smoke-free.
Cons:
The lid drips condensation behind the unit when you open it.
The grease drain takes up valuable grilling space.
If you only have a limited budget but love to grill and rustle up almost all kinds of food, investing in a grill griddle combo may be a difficult decision. Some of the options on this list cost a few hundred dollars and could hurt your wallet. But lucky for you, there's an affordable indoor grill and griddle kitchen appliance that still delivers quality service.
The MegaChef Heavy Gauge Aluminum Reversible Indoor Grill Griddle features a reversible cooking surface perfect for preparing meals or cooking barbecues for only a small fee. The size of this product is also impressive and offers a 15 x 11 inches cooking surface on both sides, making it a great option for large groups.
With a weight of only 3.62 kilograms, you can carry this grill griddle combo to your next camping trip. The reversible cooking plate is also easy to clean because of its non-stick coating. That means you can cook vegetables and meat without using any butter or oil. Once you're done using it, there won't be any food sticking to the cooking surface.
Key features:
Features reversible grill and griddle cooking surface
Large cooking surface
Measures 19 x 16 x 4 inches
Weighs 3.62 kilograms
Pros:
This grill griddle combo option is available at an affordable price without sacrificing quality.
It features a large cooking surface, making it an excellent choice for anyone who loves hosting big get-togethers.
It has a reversible cooking surface with a non-stick coating.
This product is portable and doesn't weigh a lot.
It includes a detachable drip tray.
Cons:
This grill griddle product is not dishwasher-safe, which makes it a hassle to clean.
According to some customers, this is not a smokeless unit.
Although an indoor grill griddle combo is supposed to be smokeless since it doesn't use charcoal, some of them still produce smoke when you grill food. If you want to avoid activating your fire alarm whenever you grill indoors, consider using IKICH Electric Griddle Grill Pan. This 2-in-1 versatile product guarantees a smoke-less operation so you can enjoy cooking to your heart's content.
Like the Deik Electrical Griddle, this versatile grill griddle combo comes with double cooking zones. Half of the cooking area is flat for griddling, while the other half is textured for grilling. Although there's only a limited space for each cooking option, the size of the plate is large enough to make up for it. The cooking plate is also non-stick and PTFE-free, enhancing its performance for stick-free cooking and hassle-free cleaning.
This grill griddle combo unit comes with a 5-level temperature control thermostat. You can adjust the temperature within the range of 230 to 430 Fahrenheit. Since it's running on 1600 Watts Power, it will heat up quickly. Moreover, with the cast aluminum cooking plate, you're guaranteed even heat distribution. If that's not enough to win you over, another good thing about this unit is the extra safety feature. If it starts going above your desired temperature and overheats, the device will automatically shut off.
Key features:
5-level temperature control
Double cooking zones
Measures 19 x 2 x 11 inches
Weighs 3.31 kilograms
Pros:
The product has a 5-degree tilt drain feature, central grease channel, and removable drip tray for easy cleaning.
The cooking surface has a non-stick PTFE-free coating for enhanced performance.
Cooking plate is crafted using cast aluminum for even heating.
The cooking surface heats up quickly.
It boasts of a smokeless operation.
Cons:
You can't remove the grill griddle plate.
It can be difficult to store in a cupboard.
Takeaway
A grill griddle combo is a flexible kitchen appliance that allows users to cook and grill several types of food. Whether you want to cook a juicy steak with beautiful grill marks or rustle up some fluffy pancakes, this contraption allows you to showcase your cooking craft.
But with various grill griddle combo options in the market, choosing the best one often puts people in a dilemma. Since each grill griddle combo comes with varying features, it's up to you to weigh the pros and cons and decide which product suits and satisfies your specific needs. If you don't have any specific requirements for your grill griddle combo, the overall best option you can choose is the Cuisinart Electric Griddler.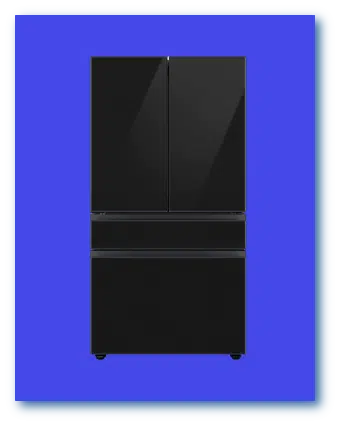 Stop Throwing Away $100 Every Month on Appliance Electricity Costs!
Download this cheat sheet to hack your monthly electric bill.
By subscribing, you agree to get emails from Home Appliance Hero. We respect your privacy and you can unsubscribe any time.