Are you considering a convection microwave to replace your old conventional microwave or to add to your cooking capacity in your kitchen? Learn about the best countertop convection microwave here!
In this article, we'll discuss:
What are convection microwaves for countertops?
How do convection microwaves work?
What do you look for in the best convection microwaves for countertops?
Our top 5 convection microwaves for countertops reviewed
Our Top 5 Best Countertop Convection Microwaves
What Are Convection Microwaves for Countertops?
Convection microwaves are microwaves with extra features that work like an oven. This means that you can bake food in them as well, including crisping or grilling.
These appliances are handy to have if you're cooking large meals or baking several batches of sweets.
Conventional microwaves also tend to cook faster than traditional ovens and don't produce as much heat. They're perfect for quick meals in the summer months. 
Of course, convection microwaves for countertops are just what they sound like: convection microwaves that can fit on your standard kitchen counters.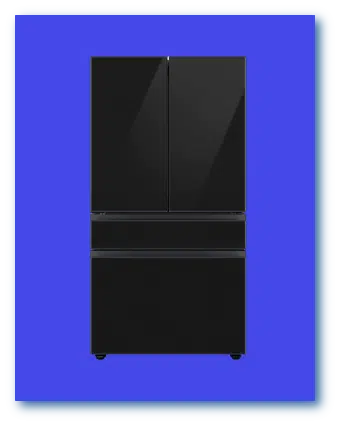 You are Wasting $100 a Month on Appliance Electricity Costs!
Download this cheat sheet to hack your monthly electric bill.
By subscribing, you agree to get emails from Home Appliance Hero. We respect your privacy and you can unsubscribe any time.
Is a Convection Microwave Better than a Regular Microwave?
A convection microwave can be better than a regular microwave for some people, while others may find the added features useless.
Anything you can cook with a convection microwave, you can also cook if you have both a conventional microwave and an oven.
However, convection microwaves bake food faster than traditional ovens due to their smaller capacity. If you want to cook or bake a relatively small amount of food quickly, it's the perfect appliance for you.
Because they are the same size as a conventional microwave, they aren't suited to cooking large meals. 
However, they might also come in handy if oven space is limited. For example, if your oven is full, you could cook a side dish in the convection microwave to save time.
Whether or not a convection microwave is worth it will depend on how often you would use the baking feature and what your budget looks like, since convection microwaves are more costly than conventional microwaves.
The countertop microwave oven was introduced in 1967 by the Amana Corporation. After microwave ovens became affordable for residential use in the late 1970s, their use spread into commercial and residential kitchens around the world.
Recommended >> Best Indoor Grills
How Do Convection Microwaves Work?
Convection microwaves work like a combination of microwave and oven. They have two or more different cooking modes, depending on the model and its features.
Microwaves use waves to cook food. As water molecules within the food heat up, so does the food itself.
The convection setting works a little differently. Instead of targeting the food, the entire microwave heats up. Fans in the machine work to distribute hot air.
This allows food to cook more fully and evenly like it would in an oven. Therefore, you can cook things that you can't regularly cook in a microwave such as meat or baked goods.
What Do You Look For In The Best Countertop Convection Microwave?
Size
Of course, the microwave will need to fit on your countertop. Make sure to measure the area before purchasing so that you know for sure that you can fit a convection microwave in your kitchen.
Allow for a few inches of extra space at the back of the appliance, where the vents are located. If you fail to do this, the microwave won't ventilate properly. This can damage the machine.
Wattage
Wattage is a measurement that determines how powerful your microwave is. Microwaves with higher wattage will cook more quickly.
Most microwaves range from 600-1200 watts, with convection microwaves at the higher end of this scale.
Pay attention to the wattage of your microwave, as you may need to know it in the future when cooking or heating food.
Extra features
Some convection microwaves come with even more bonus features, such as a basket for air frying, extra heating options, and one-touch capabilities.
Choose a microwave that meets your needs. Ideally, it won't have too many features that you don't need or want. This can sometimes be overwhelming and may make the appliance more difficult to use.
Of course, what you need or want in a microwave oven will be different from other people, so be sure to select one that's best suited to you.
Appearance
Lastly, choose a microwave that blends well with the rest of your appliances or kitchen decor. You won't want it to look out of place in the room.
For instance, if all of your appliances are stainless steel, you should choose a stainless steel microwave to match.
Most users prefer basic black, white, or steel to blend seamlessly with the rest of their kitchen. However, there are fun colors on the market if that's more your thing!
Best Countertop Convection Microwaves Reviewed
Toshiba Microwave Oven (Our Top Pick)
This 1100 watt microwave is great for those who hate the sound of a beeping appliance. It runs quietly and you can turn the sound of the alarm on and off. It's also incredibly easy to use, with 1-6 minute buttons as well as a 30-second button that allow for one-touch cooking.
Pros
10 power settings
Sound can be turned on and off
Cons
Buttons may wear out over time
Panasonic Home Chef (Also great)
The Panasonic Home Chef is 1000 watts and heats up to 425 degrees Fahrenheit. It has both preheating and smart defrost options as well. It comes with a turntable, wire rack, enamel tray, air fry basket, and even a quick recipe guide to get you started.
Pros
4-in-1 appliance
Comes with several additional items
Cons
Sharp Microwave Oven
The Smart 900 watt microwave convection oven has features including popcorn and beverage settings, preheating, and broiling. While it doesn't have some of the bonus features of the other appliances on this list, it's a good and simple option for those who don't need air frying capabilities or additional items.
Pros
Bonus features including preheating and broiling
Cons
Door opening button can be a fidgety
Galanz 3-in-1 SpeedWave
The 1000-watt SpeedWave comes with several bonus features like combi-speed cooking for faster meals, TotalFry 360 technology for evenly air frying foods, and sensor cooking and reheating to evenly cook or heat your meals. It includes an air frying kit, baking and roasting pan, and glass tray.
Pros
3-in-1 appliance
Several bonus features and items included
Cons
Can't see food while cooking
GE Profile
The GE Profile is 1000 watts and contains a tray for better baking results. It also has sensors that help to automatically cook your food with the right amount of power and time. While this appliance doesn't come with bonus features or extra items, it's great for those who want a simple convection microwave and nothing more.
Pros
Comes with an interior tray
Cons
Noise level can be a bit high
Final Thoughts On The Best Countertop Convection Microwave
Convection microwaves are a great choice if you want quick and easy cooked meals. They don't heat your kitchen and take up relatively little space, even when kept on the countertop.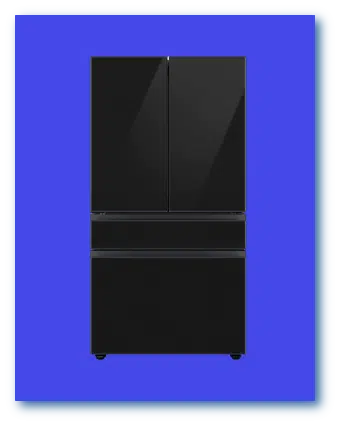 You are Wasting $100 a Month on Appliance Electricity Costs!
Download this cheat sheet to hack your monthly electric bill.
By subscribing, you agree to get emails from Home Appliance Hero. We respect your privacy and you can unsubscribe any time.