Looking for the best mini fridge for beer? We have you covered.

In this article I will cover:
Who could benefit from a mini fridge?
What are the different types of mini fridges?
What to look for in a mini fridge for beer
The top five mini fridges for beer reviewed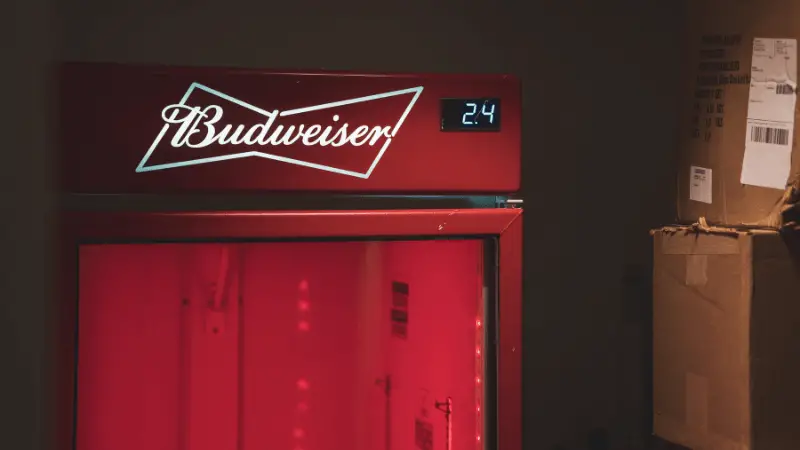 Mini fridges are fantastic devices and can provide numerous benefits, aside from just looking cool and being fun to have.
They can be a cheap alternative to buying a full-size refrigerator, and still store quite a lot of cans (or food).
This article focuses on optimal storage for beer, but along the way I will mention alternative varieties of mini fridges in case you decide they are a better option for your needs.
Before discussing the types of mini fridges and the best ones for storing beer, feel free to check out the top five mini fridges for beer, based on varying criteria.
Right off the bat, here is my top pick:
Top Pick
Top Five Mini Fridges for Beer 
Who Could Benefit From a Mini Fridge?
A mini fridge is a very practical and useful tool that can free up extra room in your main refrigerator.
They are compact, quiet, don't use a lot of energy, and if you choose a larger type, can hold lots of cans (usually at least 120).
With this in mind, anyone who drinks a lot of canned beverages like beer and soda will get the most use out of a mini fridge.
They are great for a college student's dorm due to the small size, keeping drinks cold in a garage or kitchen, or anywhere you wish to have easy access to cold beverages.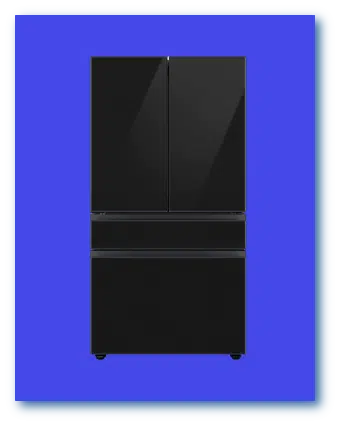 Stop Throwing Away $100 Every Month on Appliance Electricity Costs!
Download this cheat sheet to hack your monthly electric bill.
By subscribing, you agree to get emails from Home Appliance Hero. We respect your privacy and you can unsubscribe any time.
What are the Different Types of Mini Fridges?
Mini fridges are classified based on size, installation requirements, cooling technology, and product features.
There are portable, cube, mid-size, and under the counter mini fridges. Let's explore each in more detail.
Portable
Portable mini fridges use thermoelectric technology that allows for cooling and heating.
They are very small (holding about a six-pack of twelve ounce cans), free-standing (not for small, enclosed spaces), portable, and affordable.
These are highly convenient for road trips, as most modern portable mini fridges can be powered through USB, wall, or car outlets.
If this sounds like what you need, check out the Cooluli Infinity Compact Warmer/Cooler, which is reliable and comes in multiple colors and two sizes. 
Portable
We earn a commission if you click this link and make a purchase at no additional cost to you.
Cube
The next size up from portable mini fridges is the aptly named cube mini fridge.
The height and width of a cube mini fridge are not much different, giving it the cube shape.
They are free-standing, and the dimensions are typically (Height x Width x Depth) 19 x 17 x 18 inches.
They use compressor or absorption technology for cooling, with compressor being the more powerful, and absorption using less energy.
These are not large and can be easily maneuvered.
Although there is not a ton of storage capacity for beer, it can still be a useful tool depending on your needs.
The Supernon Galanz 1.7 cu ft Compact Refrigerator, Black will give you the best bang for your buck while providing quality, reliability, and a lightweight and sleek product. 
Most Affordable
Mid-Size 
Mid-size mini fridges are typically about twice as tall as they are wide, and can hold a much greater capacity of cans, bottles, etc. than a cube or portable mini fridge.
When people hear the words 'mini fridge', this is probably what they think of. It usually looks like a full-size refrigerator, but smaller.
They are free-standing, have a large holding capacity, use compressor technology, and often have a separate compartment for freezing.
These are optimal beer storage vessels and can improve the feel of a room, while adding functionality and freedom to a space requiring a bit of beverage autonomy.
If you wish to skip the product review coming later, this mid-size mini fridge will not disappoint: Kismile 4.5 Cubic Foot, 126 can Mini Fridge with Digital Temperature Display. 
Top Pick
Under the Counter
Under the counter fridges are named so because of their front-ventilation and compressor placement, which allows them to be placed in compact spaces, such as in a designated space below a kitchen counter or restaurant bar.
These are the largest of mini fridges and can make a space that they are installed in look impressive.
Take a look at this functional, efficient, and powerful under the counter mini fridge now or wait for the product review: Kalamera 24" Stainless Steel Beverage Cooler.
Heavy Duty, Extra-Cold Temperatures
What to Look for in a Mini Fridge for Beer
What to look for in a mini fridge depends on several factors: intended use, how much space you have, where you plan on setting it up, and how much you are willing to spend.
Use
A consideration when buying a mini fridge is what you plan on storing in it.
This article is focused on beer, but you may plan on keeping wine, food, etc., and different fridges are better suited for different needs.
If your intention is to store beer in a mini fridge, opt for a temperature range of at least 35-40 degrees Fahrenheit.
Although red and white wines are typically served at different temperatures, they are both suited to storage at 55 degrees Fahrenheit with a range of 45-65 degrees Fahrenheit.
If you plan to store wine and beer, there are mini fridges with multiple compartments that have separate temperature controls.
Finally, consider how much storage capacity you require.
Entertaining with lots of guests, or just keeping a steady supply, requires a high storage volume, and the mini fridges we will mention are perfect for such a use.
Space
The next thing you should consider when purchasing a mini fridge is how much available space you have.
If you live in a small apartment or dorm-room, buying a larger model might be unwise.
Pay attention to dimensions and try to picture the mini fridge of your choice fitting in your living space.
Setup  
Due to variances in ventilation, some fridges are designed to be in unenclosed spaces (free-standing), with room for proper ventilation.
Others can be set up in tightly enclosed spaces (under the counter). With this in mind, take into account where you plan on setting up your mini fridge.
Under the counter fridges are great for businesses needing to reserve space. They can be installed under an existing structure or open space below the bar, with minimal room for ventilation.
Any kitchen with an open space below the counter could benefit from an under the counter mini fridge.
Those with no such spaces should go with a free-standing mini fridge, which are designed to be away from enclosed spaces.
Price
Not everyone is prepared to shell out $1,000 or more dollars for a mini fridge meant to hold beer or soda.
When choosing a mini fridge, you must consider the pros and cons, and determine whether spending more will pay off in the long run.
My philosophy is that it is better to spend more and have long lasting reliable quality, rather than spend less and receive a poor product that could break easily.
Lots of mini fridges can be purchased in payments, making them less of a financial burden upfront.
Nevertheless, a budget is a budget, and I have chosen products that provide a nice balance of quality and value.
The Top Five Mini Fridges for Beer Reviewed
There are many options for mini fridges, and pros and cons to each product, but the average person desires something that looks good, lasts long, doesn't cost a ton, and makes their drinks cold.
With this in mind, I have compiled a short list of my top choices based on research and consideration of needs. 
#1 – Kismile 126-Can Mini Fridge (My Top Pick)
Top Pick
The Kismile mini fridge is a good balance of quality and value. It is highly affordable, while maintaining a beautiful design and powerful, quiet cooling system.
This free-standing mini fridge can be purchased in six equal payments and has a one-year warranty and thirty day money back guarantee.
The large storage capacity allows for storage of 126 cans or thirty-seven bottles and cools rapidly. It features double paned glass for optimal temperature efficiency and UV blockage.
The digital temperature display has a versatile range of 40-61 degrees Fahrenheit, making it suitable for beer and wine storage. 
Pros
Affordable
Suitable for beer and wine
Large storage capacity
Quiet
Double-paned, UV-blocking glass
Warranty/payment plan
Digital temperature display
Rapid cooling
Cons
Does not cool below 40 degrees Fahrenheit
Potential condensation buildup
#2 – Vremi 120-can Mini Fridge (Also Great)
Also Great
The Vremi 120-can mini fridge is a highly affordable mini fridge that doesn't sacrifice in efficiency and reliability.
This free-standing model comes with LED lighting, adjustable and sturdy shelves, and a digital temperature control with a range of 34-50 degrees Fahrenheit.
It uses a powerful compressor cooling system that is very quiet. It comes with an auto-defrosting function which prevents ice buildup. This fridge is perfect for beer storage due to its low temperature.
Pros:
Affordable
Large storage capacity
Cold temperatures
Six-month payment plan
Quiet
Double-paned glass
Auto defrost
Cons: 
Not ideal for wine storage
Customers have had issues with cooling
Products have been delivered dented
#3 – Phiestina Wine and Beverage Refrigerator (Best High-End)
Upgrade Pick
This fridge comes in as the most expensive item on the list, but can be paid in twelve monthly installments. It utilizes a front-facing ventilation system, allowing for under the counter installation and free-standing set up.
It looks as good as it functions, and can add style and functionality to any room of your house. There are two separate sections designed for optimal beer and wine storage.
The wine section has a temperature range of 40-66 degrees Fahrenheit and the beer side has a range of 38-50 degrees Fahrenheit, putting both sections in the optimal ranges.
It can hold twenty eight bottles of wine and seventy-eight cans. There are easy to grip handles making maneuvering convenient and easy.
The blue LED lights behind the glass windows are designed to be sleek and accentuate your collection. It has a one year warranty and helpful customer service line in case an issue arises. 
Pros:
Perfect temperature ranges for wine and beer
Built-in or free-standing
Attractive design
One year warranty
Cons:
Expensive
Some prefer colder cans
#4 – hOmeLabs 120-can Mini Fridge (Affordable, Best-Seller on Amazon)
Affordable Best Seller
This mini fridge is an Amazon best-seller that has an affordable price-tag. It is free-standing and has a large can storage capacity, and a very cold temperature potential of thirty-four degrees Fahrenheit.
The digital temperature display enables convenient adjustment and viewing. This product also has a memory function that restores the temperature to the last setting in case of a power outage.
Further, it has a see through glass door and white LED lighting for nighttime viewing. It is quiet, efficient, and has an auto-defrost function.
Pros:
Affordable
Cold temperature
Large storage capacity
Quiet
Cons:
Flimsy shelves
Complaints of product arriving damaged
#5 – Kalamera 24" Stainless-Steel Beverage Cooler (High storage, Extra-Cold Temperatures)
Heavy Duty, Extra-Cold Temperatures
When it comes to mini fridges, this thing is like a tank. It is somewhat more expensive than most of the other mentions, but boasts a storage capacity of 154 cans and has a temperature range of 32-41 degrees Fahrenheit.
It can also be purchased in a 104 can model. Unlike the previous mentions, this one does not have a see-through glass door. Instead, it has a bend-curve stainless-steel door that exhibits more cooling efficiency than a glass door.
Although this is a beast of a mini fridge, it is very quiet due to its advanced compression technology. It has the best of both worlds in its ability to be free-standing or built-in.
It also has a one-year warranty that includes repairs, replacement, and return services. 
Pros: 
Large storage capacity
Extra cold temperatures
Quiet
One-year warranty service
Efficiency
Built-in or free-standing
Cons:
Moderately expensive
Some prefer see-through door
Potential assembly complications
Final Thoughts on Choosing a Mini Fridge for Beer
As a kid, one thing I always thought would be cool was having a mini fridge in my room. I could imagine having an independence from my parents by having my own refrigerator in my room with my own food.
Eventually, I was given one for Christmas and it was magnificent. I had no money for food as a twelve year old but occasionally it would come to good use.
Although my need for a mini fridge has evolved from Lunchables to beer or wine, I still find them quaint and charming.
Whether you desire independence from your main fridge or just need to keep stuff cold, purchase a product that suits your needs and have fun doing it. Any questions? Contact us.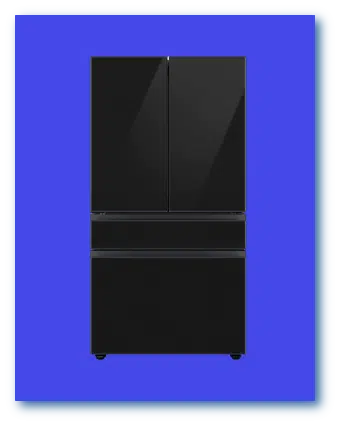 Stop Throwing Away $100 Every Month on Appliance Electricity Costs!
Download this cheat sheet to hack your monthly electric bill.
By subscribing, you agree to get emails from Home Appliance Hero. We respect your privacy and you can unsubscribe any time.